REAL PEOPLE
Join our Real People Crew today
A NOTE FROM CASTING
​
When a production calls me and they're looking for non-actors, but instead real people, I've found those people on construction sites, shopping malls, homeless shelters, and I've stopped families on the streets. The question always gets asked, "What are you looking for?" and I always answer, "Someone like you!" From feature films like Terrence Malick's To The Wonder to commercials for construction companies, we'll go anywhere to find the right person.
​
If you're interested in being considered for films, commercials, print, and so much more, sign up with us and we'll give you a call when a project comes knocking for Real People.
​
We're excited to work with you!
Sincerely,
Sarah Clark, CSA & The Compass Casting Team
SIGN UP
FREQUENTLY ASKED QUESTIONS
What kinds of people are you looking for?
---
All kinds of people are requested when our clients don't want actors. We have cast a little bit of everything so all walks of life (age, body type, sex, ethnicity) are welcome. We never know what our clients are looking for until their project description comes across our desk.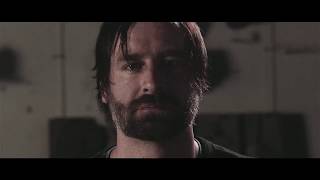 This commercial was 100% non-actors found on various worksites across the Chicagoland area. They wanted the real deal when it came to construction, so we went out and found it.
---
Does this mean you represent me now?
---
Nope! We're a casting office, not a talent agency. You will be paid directly by production and we won't have anything to do with that payment. We will be contacting you directly for the audition and the booking, but production will take it from there. If you are looking for information on how to get an agent, feel free to check out our home page for more info.
---
How much money will I make?
---
The amount of money you make depends on a lot of things. For smaller non-union commercials you could make a few hundred dollars. For bigger, national commercials you could make tens of thousands. Don't worry, we will tell you up front how much money you're going to make, what dates we need you, and give you all the information we have about the shoot before you have to make a decision on if you want to be a part of the project.
---
How much time in advance will I get?
---
This industry moves really quickly, which means we give you as much of a heads up as we can, but sometimes that's not very much. Dependind on the job, we could be filming the same week we send you an email to tell you about it. That means you'll need to make sure your dog has a sitter if you're shooting a 12 hour day, someone can pick the kids up, and that you'll need to call off work. If you book a job you are expected to be 100% available from 12:00am-11:59pm on the day production is set to film.
---
How does this work?
---
When you sign up, you will automatically be added to our database. We do not ever sell your information, we only use it to call you when we have projects you're a good fit for. If we get a project you're right for, we'll get in touch. We'll give you all the information we have (rates, dates, etc.) about the shoot and ask if you'd like to be involved. If you decide to audition, great! We'll give you an audition time and date and tell you what to do. Please note: Auditions are not paid. They're a try out to see if production wants to book you for the job. It's a very easy process on your end. We handle all the heavy lifting and will walk you through the process.
---
I'm an actor. Can I apply as a real person?
---
We know you're a real person AND and actor, but please do not sign up for this list. For too many reasons to count, it's separated for a reason and we promise you it is better if you only apply for projects through your agent.
---
---